Probate, Tax and Estate Planning Lawyer -
Westport, CT
Whether you own a business or you are working towards retirement, you have to be diligent in maintaining the state of your finances. Avoid financial difficulties by turning to Shea & Shea for a professional tax lawyer in Westport, CT. Our law firm provides tax law services in addition to handling cases concerning probate law and estate planning. If you have a legal issue regarding a matter that falls into any of our areas of practice, contact our tax lawyers for a consultation. We serve Connecticut, and New York will provide services worldwide.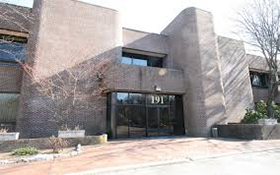 Tax Law
Probate Law
Wills and Trusts
Inheritance Disputes
Probate Disputes
Charitable Remainder Trusts
IRS Defense
International Taxation
Tax Litigation
Trust and Estate Administration
Business Succession Planning
Trust "Decanting"
IRS Installment Plans
Tax Lawyer
Probate Lawyer
Estate Planning Lawyer
Special Needs Trusts
Family Planning
CONTACT US
Thank you for your interest. We look forward to hearing from you soon.
Phone
Tel.: (203) 221-2651
Tel.: (860) 536-2225
Address
191 Post Rd W, Westport, CT 06880
Email
info@shea.com

Additional Address

500 Bridge St, Groton, CT 06340
Service Area: Probate & Estate Planning
Westport, CT
Groton, CT
Connecticut, and New York


Service Area: Tax Law
The USA & International
Hours of Operation
Monday - Friday, 9 AM - 5 PM
Flexible Appointments Available 6 Days a Week
(Closed Saturday for All Appointments)