Your Trusted
& Reliable
Probate Lawyer in Fairfield County, CT
Your Source for Probate, Tax, and Estate Planning Services
You deserve peace of mind—and the best way to achieve this is by taking care of all your current and future responsibilities. At Shea & Shea, we're here to provide you with peace of mind by simplifying your life and laying out your plans. Count on us to work diligently to ensure that you and your family are ready to take on the future. Call now to speak with experienced tax, estate planning, IRS defense, and probate lawyers in Fairfield County, CT, Westport, CT, and surrounding areas.

Achieve Your Goals
Whether you're saving for retirement, running a business, or dealing with the IRS, you need someone on your side to help you reach your personal and financial goals. The professionals at Shea & Shea take the time to understand your objectives, and then we work diligently to help you succeed. With our lawyers in your corner, you'll have the confidence and resources to achieve any goal.
Here to Serve You
We're proud to offer our probate and estate planning services to New York and Connecticut clients. Additionally, our tax services are available to clients worldwide. Contact us today about our probate, estate, and tax law services.
We look forward to supporting you soon.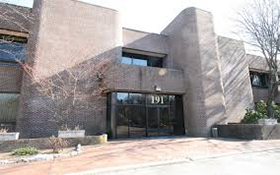 Tax Law
Probate Law
Wills and Trusts
Inheritance Disputes
Probate Disputes
Family Office Services Department

Charitable Remainder Trusts
IRS Defense
International Taxation
Tax Litigation
Trust and Estate Administration
Business Succession Planning
Irrevocable Trust Modification
IRS Installment Plans
Tax Lawyer
Probate Lawyer
Estate Planning Lawyer
Special Needs Trusts
Family Planning
CONTACT US
Thank you for your interest. We look forward to hearing from you soon.
Phone
Tel.: (203) 221-2651
Tel.: (860) 536-2225
Address
191 Post Rd W, Westport, CT 06880
Email
info@shea.com

Service Area: Probate & Estate Planning

Westport, CT
Connecticut, and New York


Service Area: Tax Law
The USA & International
Hours of Operation
Monday - Friday, 9 AM - 5 PM
Flexible Appointments Available 6 Days a Week
(Closed Saturday for All Appointments)