Estate And Tax Law Services in Westport, CT

You do not have to be a billionaire to be concerned about the distribution of your assets after you are gone. In fact, if you do not have some kind of plan in place, you could create a legal quagmire for your loved ones. Avoid disputes over your property with our estate and tax law services in Westport, CT from Shea & Shea. From probate law to tax representation, we provide you with complete estate law services.

Estate Planning
Whether you have a sizeable international estate or a small nest egg, we can provide you with a cost-effective estate plan that will honor your wishes, minimize or eliminate estate taxes and streamline or eliminate probate. You may also be able to avoid probate using a living trust or other dipositive methods, which we may recommend to you.
We will meet with you, ascertain your needs, draft the estate plan (including all required documentation) and provide proper execution services for all documentation. These documents can include, for example:
Wills

Living Trusts

Powers of Attorney
Living Wills
HIPPA
Special Needs Trusts
Irrevocable Trusts
Irrevocable Life Insurance Trusts
Family Limited Partnerships
Deeds, Incorporations and IRS filings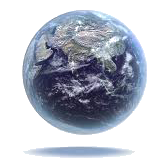 If you are an heir, creditor or any friend or relative with a valid claim against an estate or trust, you should call Shea & Shea to protect your rights and receive your promised award or compensation. You may have concerns about estate valuation, expenses and distributions, which we can also address and help you resolve. In this context, we represent executors, heirs, relatives and others who need assistance or have viable legal or equitable claims against an estate or trust.
Probate Law
When you lose a loved one, the last thing you need is to go through a potentially complex and protracted probate process in order to transfer assets to the intended beneficiaries. However, unless you have a living trust or other "non-probate" dispensation of assets, you will need to be appointed executor or administrator and proceed through Probate Court or Chancery Court to distribute the decedent's assets. Fortunately, all documentation, negotiations, dealings with family members, hearings and the like can be handled for you by Shea & Shea. This includes drafting and filing all required submissions, meeting with heirs, preparing estate and IRS tax returns, periodic reports, court hearing appearances and negotiating the many difficult disputes you can encounter regarding the decedent's estate, the disposition debts and handling various assets, such as stocks, bonds, cash, businesses, retirement accounts, real estate, and business interests.
Business Succession
Business succession issues and post-mortem transfers of certain assets often present special problems involving transfer, documentation, and valuation. Shea & Shea will provide you guidance, counsel and representation on all issues arising from the transfer of ownership or management of estate assets. For example, closely-held businesses with minority shareholders, professional businesses and real estate often present difficult issues which we can help you resolve strategically while providing proper management and required documentation.
Tax Law and Tax Controversy
If you have a domestic or international tax controversy or need IRS defense, you should call us. Shea & Shea can help you with any tax problems you may have with the United States Internal Revenue Service ("IRS"), the State of Connecticut Department of Revenue Services or the New York Department of Taxation and Finance. We provide representation and advice at the audit level, on appeal with the IRS, or in U.S. Tax Court or state Tax Court. There is hope, no matter how difficult your tax situation may seem to you. We are accustomed to difficult tax situations, such as, for example:
Failure To File (AKA "Non-filers")
Voluntary Disclosures
Installment Plans
Employee Withholding Taxes
Offers In Compromise
Garnishments
International Tax Planning And Strategic Entry Issues For High Net Worth Individuals
PROBATE LAW, TAX LAW, ESTATE PLANNING LAW
Please call or write to us to discuss your case. Call: (203) 259-7522 or email: info@shea.com.
When you pass while domiciled in a state, other than Connecticut or New York, but own New York of Connecticut assets, such as real estate, you must probate the record owner name change through the Connecticut Probate Court or the New York Chancery Court. This process is known as "Ancillary Probate". The process is somewhat abbreviated, but still required tax information, petition, financial reports and exemplified copies of the probate documents from the state of domicile. State authorities are often seeking additional tax revenue, so careful planning and prudent Ancillary Probate administration are highly advisable. We often provide Ancillary Probate services for out of state executors, administrators and attorneys, so please call us for efficient processing of your state file here in New York or Connecticut Ancillary Probate.
Estate planning is a documented process which assures that your post mortem wishes are honored as to assets and guardianship, while also strategically minimizing estate tax and maximizing efficiency of management and distribution, plus other important considerations which we can discuss with you. For example, you may choose to avoid probate using a living trust, or you may use a simple will, HIPAA and Power of Attorney. Special Needs Trusts and Spendthrift Trusts are sometimes indicated as well. International individuals and families have special planning issues, particularly regarding non-citizen spouses and multi-jurisdictional real estate and assets. Absent an estate plan, distribution of your assets and guardianship will be determined by state statute, which may not be your intention whatsoever and could produce various negative tax or state benefit effects. From estate tax to special bequests and private foundations, there are many factors to consider in an estate plan. For this reason, every estate plan we draft is customized to individual client needs and considerations. This is done only after a complete review of your family situation, your intentions and other important issues.
The "HIPAA" gives your designee authority to access medical records and insurance information or applications. This is quite helpful to your loved ones and/or representatives if you are in a hospital or health care facility, since they may have to address your insurance and admission issues with the health care provider. In fact, health care providers often ask if you have HIPAA at the time of your admission. The admission process will be much easier if you have a HIPAA.
A Health Care Proxy gives your agent (a near relative, spouse or significant other) the authority to terminate life support if there is brain death or other circumstance from which there is no recovery possible. Life support includes lung machine, heart pump or feeding tube.
INTERNATIONAL TAX – INDIVIDUALS
International taxpayers moving to (or leaving) the United States face a rigorous worldwide U.S. tax on worldwide income, so careful planning is indicated if you are a non-U.S. citizen planning to move to the U.S. from abroad. The stakes are often high, so you need to plan your move tax-wise before finalizing a move or long term stay in the U.S. We help taxpayers avoid the many pitfalls presented through careful planning. Moreover, taxpayers with multi-jurisdictional properties often face conflicting inheritance laws which need to be addressed in estate planning.
IRS INSTALLMENT AGREEMENT
An Installment Agreement is a payment plan with the IRS or state revenue authority which allows monthly payments of your tax debt based on your income. Sometimes, we can even negotiate a "partial pay installment plan" if you have an older tax debt. The IRS requires that you be current and compliant with all past filings, which we can prepare for you. Your payment terms will be carefully negotiated based on financial affidavits and reports which we will prepare with your input. In most cases, resolving past issues, such as failures to file or improper filings present the biggest obstacle to a favorable result, but these matters can be handled more efficiently and effectively than you might think, depending upon your individual case, so call us to discuss your specific situation as soon as possible. Interest keeps running on your tax debt, so call us sooner rather than later.
IRS OFFER-IN- COMPROMISE ("OIC")
An IRS or state Offer in Compromise is a settlement of your tax debt for less than the amount due. An OIC is more involved than an installment agreement and takes many months to complete. Required financial disclosures and documentation are extensive. While there is a plethora of advertising for firms providing OIC services, the truth is that only certain cases will qualify. We will advise you on the suitability of an OIC in your case after an initial consultation. One benefit, however, of an OIC in any case is that the OIC will "stay" or forestall IRS collection activity during the OIC process, which may be helpful to you. If you do not succeed in the OIC you can usually fall back on an Installment Agreement to prevent IRS collection activity.
You can avoid probate using a Living Trust and account beneficiary designations, such as, for example, payable on death accounts or a joint survivorship interests in real property. Living Trusts are generally revocable and the grantor is usually the initial trustee. This allows the grantor to amend or change the trust until the grantor passes, at which point the Living Trust becomes irrevocable. Since the trust owns the assets you place in trust, your successor trustee simply takes over as trustee after you pass and executes the distributions as stated in the trust (i.e., no probate). Trusts for beneficiaries are often included which release funds to your heirs under certain terms or at a specified age(s) or by creating Special Needs Trusts to protect a beneficiary's state benefits. Specific bequests are also often included. In effect, the trustee executes your probate without court involvement. A Living Trust is not always advisable and the choice of a successor trustee is very important, given the inherent power granted to the successor trustee. Also, an estate tax return is still due six months after the death, regardless of the size of the estate. In nontaxable estate, the Probate Court will review the estate tax return. Taxable estate trusts are reviewed and generally audited by the Connecticut Department of Revenue Services.
A Power of Attorney allows a third party to sign and execute financial transactions for you. There are two principal types of Powers of Attorney: Durable Power of Attorney and "Springing" Power of Attorney. A Durable Power of Attorney is usually effective immediately and remains operative until revoked or you pass. A "Springing" Power of Attorney is activated only upon your incapacity (doctor certified) or some other designated event. Powers of Attorney are extremely powerful and should only be executed with the advice of an attorney.
The Probate Court changes record owner title of all Connecticut assets in your name at the time of death. This process is called "probate administration" and generally takes approximately six to twelve months to complete. The process begins with filing a detailed petition and proceeds through an inventory of assets, estate tax returns, creditor's report and a final account of all financial activity and distributions. If the deceased has a will, the Probate Court or Chancery Court and your executor will follow the terms of your will. If the deceased has no will, then the assets will be distributed by an administrator under Probate Court or Chancery Court supervision to your spouse, children, siblings or other relatives. We will prepare and file these documents for you and resolve disputes which often arise with respect to heirs, taxing authorities and creditors. Estate tax returns and final accounts can be tricky and mistakes costly, so call us to review your case and avoid these pitfalls.
SPECIAL NEEDS TRUST ("SNT")
A Special Needs Trust sets funds aside for a special needs individual in a way which protects access to state aid. SNT trust funds are used to supplement state funds for specified purposes in order to improve and enhance the well-being of the SNT trust beneficiary. There are two principal types of SNT's: "third party SNT"; and "self-settled SNT". A third-party SNT is established with funds provided by someone other than the SNT beneficiary and any unused funds are returned or paid out to persons designated by that third party upon the death of the SNT beneficiary. A self-settled SNT is set up with funds provided by the special needs beneficiary and the unused portion reverts to the state upon death. SNT's have many specific requirements and special provisions must be carefully drafted to assure compliance with state statute in order to effectively protect the SNT beneficiary's access to state assistance. In addition, only certain expenses qualify for payment from the SNT, so the trustee must be very careful in making disbursements only for qualified expenses.
You have rights. You need to call us immediately if the IRS or state has contacted you. There are many defenses you may have the option to pursue, such as direct defenses based on tax law, valuations, appeals and filing a petition with the U.S. Tax Court. All your filed returns must be analyzed. Tax laws are complex, from Sales and Use Tax to Income Tax and Estate Tax, so we need to see your case to be more specific as to your defenses. We are experts in this area, handling domestic and international tax defense and planning for over thirty (30) years. Do not ignore the problem, as it will only get worse and you may be garnished or money may be removed from you accounts will little advance notice.
A will is a written disposition of your assets and other directives (such as guardianship, personal property, real estate designations and more) which must be executed per specific rules under state statute. A will is highly advisable for most individuals, even if they are avoiding probate using a Living Trust. For one thing, it will greatly facilitate a smooth probate process. Moreover, a will can often eliminate many difficult issues which may arise without a will, so your executor(s) can avoid unnecessary hassle, hearings, and expense. For example, a will disposes of any assets not held in trust or survivorship, while also waiving probate bond and appointing your choice of executor. Properly drafted, your will can eliminate the need for an appointment hearing, which means your executor or administrator will begin with an efficient and cost-effective probate process. Special bequests and instructions can also be included, plus Special Needs Trusts and Spendthrift Trusts can be established to protect your heirs from creditors, spouses or losing state benefits and, which is extremely important in some cases.
Any will can be contested if: (i) there is evidence of "undue influence"; or (ii) lack of capacity. This often arises when the logical or natural object of the decedent's bounty is disinherited or slighted by a will. Undue influence is duress or forcing the deceased to sign a will. Lack of capacity relates to the decedent's state of mind and medical condition, medications, etc. at the time a will is executed. Surviving spouses have special rights, such as a right to a statutory "spousal share" of a one (1/3) life interest in all property in the estate. There are often other complicating factors, such as assets placed in joint or survivorship accounts or quit claim deeds for real estate transfer prior to death, which can be recaptured in some cases, depending upon the circumstances. Other issues can arise for a companion or significant other who is left out of decedent's a will or perhaps decedent had no will and the estate is going to other heirs of the deceased, despite pre-death promises made by deceased. All Will Contests are fact-specific, so call us to discuss the detail to your situation so we can apprise you of your rights and potential recovery chances. Trusts can also be contested undue influence and lack of capacity.